SEAMLESS INTEGRATION AT ITS FINEST
Camargue
Starting at $19,250
Based on a 10′ x 10′ stand alone basic structure
Shipping, taxes and installation not included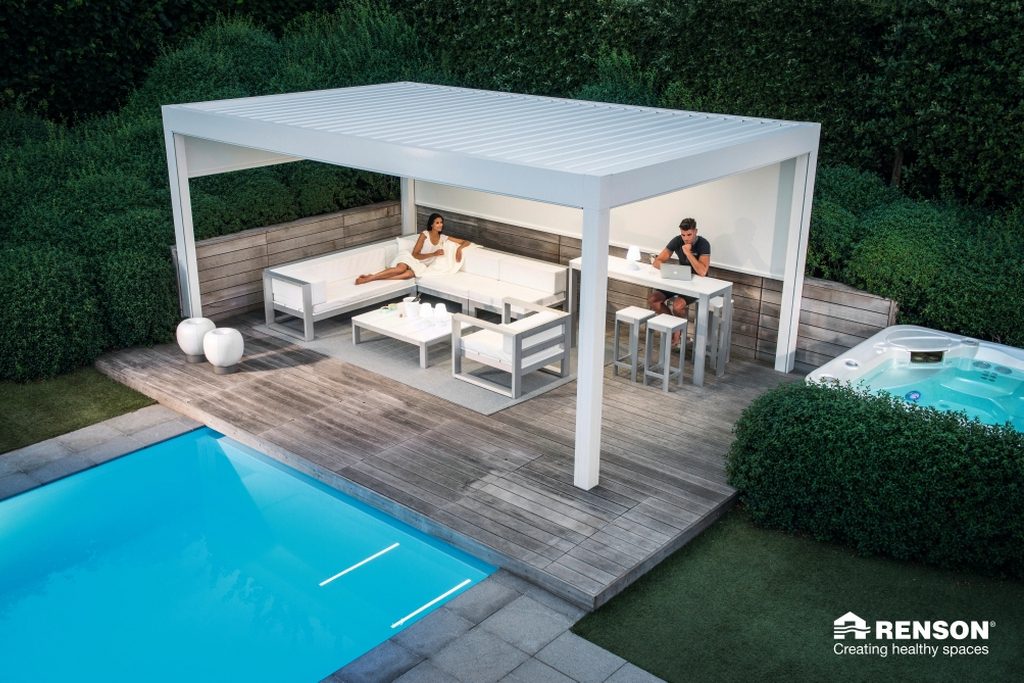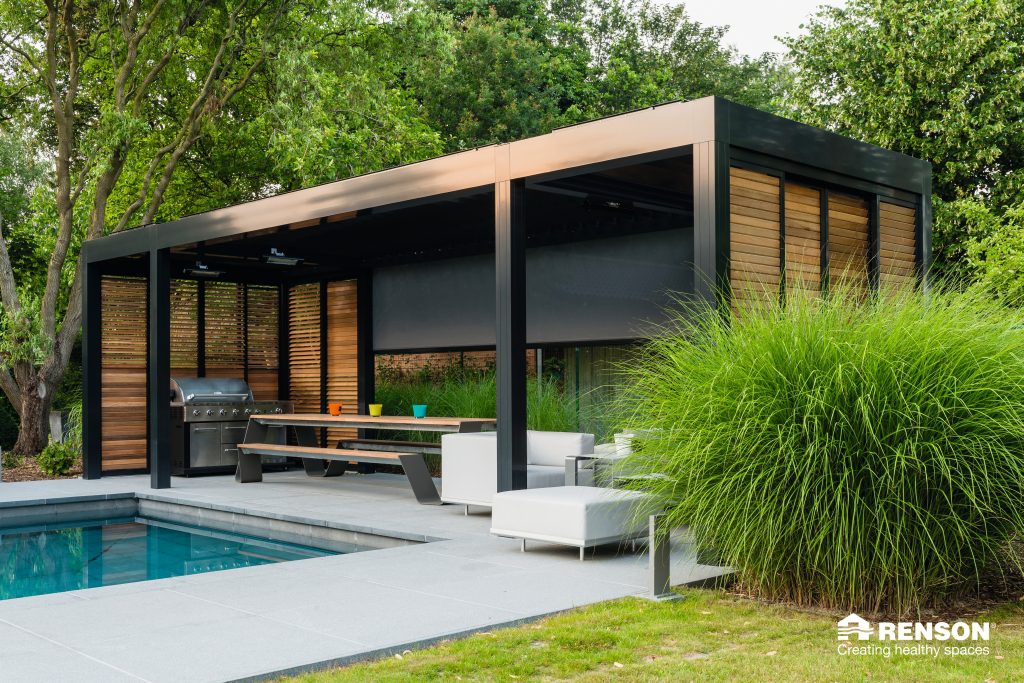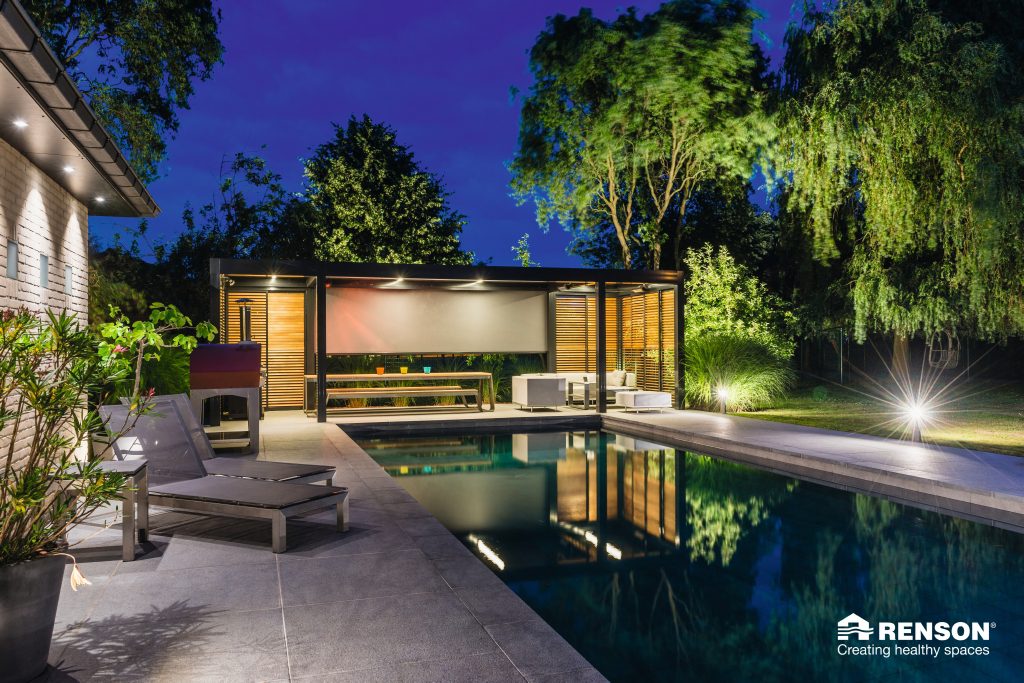 Camargue is an innovative, modular terrace covering with a bladed roof that can be closed off on all sides. This outdoor living product can be completely customizable using the integrated windproof fix screens, sliding wood panels, sliding aluminum panels or a combination of these
The Camargue roof is made of extruded aluminum blades that are easily operated via remote control and can be rotated to control sun protection and ventilation depending on your needs. When closed, the blades are waterproof built with an integrated guide channels that drains the water down the posts and to the ground 
All Renson Products consist of Anodized Powder Coated aluminum to provide a Seaside finish that will standup to Hawaii's environment. Add Lighting for even more enjoyment, close in the sides for additional protection from wind, rain, sun and insects.
Camargue uses concealed fasteners for a beautiful looking finish, unlike other products of this type. Hurricane tested and certified. No metal to metal contact, every component uses a nylon bushing with high grade stainless steel components, so your product will last for years and be as quiet and smooth operating. 
Request a call back from our specialists

Get in touch with us for more details or simply come visit us and choose your next patio set!